Let me know which book intrigues you and you'll be entered to win an eBook copy. I'll be choosing one lucky winner.
Dark, gritty and with a splash of humor.... Stake and Dust is Book One in the Stake and Dust series, but the stories are standalone. There will never be a cliffhanger. :)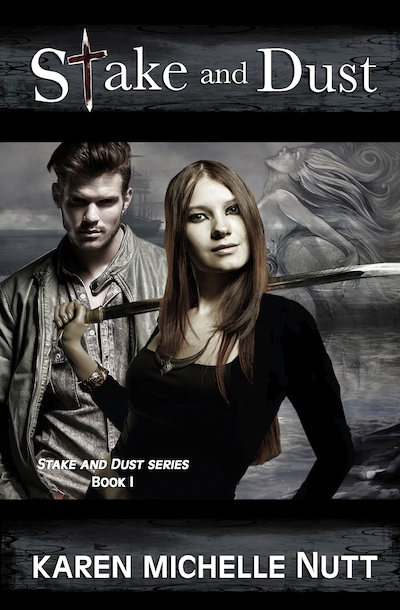 About the Book:
Stake and Dust, (Stake and Dust series, Book I)

A Lamia, a sea creature worthy of John Keats' prose, teams up with a vampire with serial tendencies. When young promising artists are found dead, the Preternatural Bureau sends Cassandra Hayes to the Hamptons to help a fellow hunter track down this lethal duo. She's only spoken to Mr. Green once on the phone and when she meets him in person, he is not what she expects. His hunting skills are spot on, but there is something the man is hiding, and she's determined to find out what it is despite the attraction developing between them.

Tremayne Graystone, a vampire from one of the oldest septs, is not pleased when he finds a dead hunter left on the doorstep of his pub. He should have never answered the hunter's phone, but someone is trying to frame him and he wants answers. Surely he can masquerade as Mr. Green, the hunter Cassandra is supposed to meet, before she figures out his true identity and stakes him. She's a Hayes, from a long line of vampire hunters, and fraternizing with the enemy is simply not done, but as they work together and follow the clues, the lines become blurred when he falls for the hunter's charms.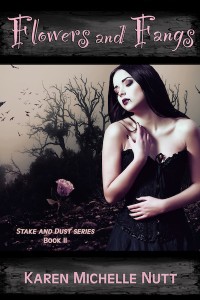 About the Book:
Flowers and Fangs, Stake and Dust series, Book II

Derek Hayes and his family are preternatural hunters. Stake and dust is their motto, but Derek has a difficult time accepting his sworn duty when Sloane McBride, his ex-girlfriend from high school, is the one he's been sent to eliminate. Once infected from a Nosferatu bite, there is no turning back. Sloane has been bitten and she will eventually change.

It proves a race against time when Derek puts aside his core beliefs and teams up with Sloane. The Nosferatu wants Sloane for his own, Derek's brothers are hunting her, and every second brings Sloane closer to changing into the very fiend they want to kill.
For more of the Graystones, here's Adryanna and Bram's story...
The Oiche Sith, the blood drinkers, forged an alliance with the Lathe Sith, a neighboring daywalker clan.
Tye Casper, a.k.a. the Ghost Rider and champion bull rider, should be the happiest cowboy alive, but when he left home ten years ago to make it big, he said goodbye to the only woman he has ever loved. He's had his eight seconds of glory, but without Jolie Lockhart by his side, the wins mean nothing.