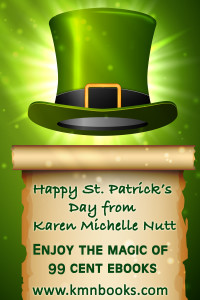 Time Travel to Medieval Ireland where the grass is always greener...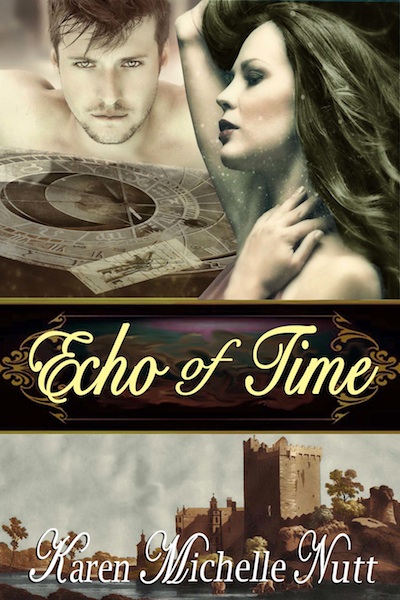 A short Irish paranormal time travel romance
Kendra
O'Reilly felt a connection with the Blarney Castle as if the echoes of
the past could still be heard. The guide tells her a story about the
Blarney Stone being the ancient Lia Fáil, one of the magical gifts from
the god-like race, the Tuatha Dé Danann. To wish upon it, one will see
where his or her destiny lies. Kendra wishes to find her one true love.
She never thought she'd be whisked back to fifteen-century Ireland to
find him.
Cian MacCarthy, the Lord of Blarney not only possesses the gift of
Irish eloquence but he also has visions of the future. He's waited for
Kendra's arrival, knowing she is his soul mate. Now all he has to do is
convince her she belongs at his side.
Ebook:
Amazon
/
Amazon UK
/
Barnes and Noble
/
Smashwords
/
iBooks
If you're looking for a Full Length Tale- Lost in the Mist of Time (Time-Travel Tale)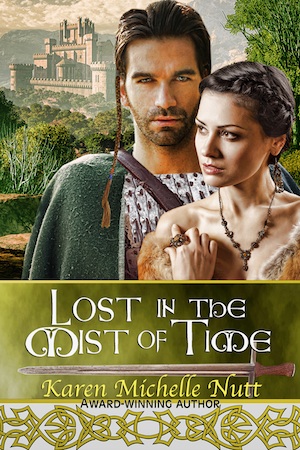 LOST IN THE MIST OF TIME
Aislinn
Hennessy pens tales of courage, loyalty, and true love, but her heroes
of old are pure fantasy—figments of her imagination. She long ago gave
up thinking a knight in shining armor would sweep her off her feet, but
then she never expected to run him off the road either.


Sir Dougray Fitzpatrick has buried one wife and vows to never love again—but destiny has other plans for this 16th
century Irish Lord. During a battle, a mist separates Dougray from his
men and casts him into the future. Dougray must return to Dunhaven and
to his century, but Aislinn follows him into the mist, leaving him no
choice, but to take her home with him.
Conspiracies, feuds and unexpected violence are commonplace threats,
but along the way, Aislinn and Dougray discover a surprise neither one
expects: a chance for love even when they're
Lost in the Mist of Time
.
Before Bram Stoker, the original vampires lived among the humans...
Only 99 cents on March 17th!! (medieval vampire romance)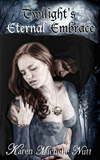 TWILIGHT'S ETERNAL EMBRACE
Adryanna,
a Lathe Sith, mourns the death of her recently mated sister, but she
finds solace in the most unlikely place—in the arms of Bram, an Oiche
Sith. She should fear him, loathe his existence, but instead she longs
for their twilight embraces. Bram admires Adryanna's strength and wishes
only to protect her, even if it's from him.


If Bram cannot find a way for Adryanna to survive the blooding ritual
the romance is doomed. They seek help from Sheerin, Bram's cousin, who
believes he's found a way for the Lathe Sith to survive, but others in
the Oiche Sith clan do not wish for them to succeed.
The Mac Tíre clan are an ancient werewolf clan from Ireland. Their traditions hold fast, but Grayson dares to cross the line...
It is forbidden for a moon shifter of the Mac Tíre clan to change a
human and save them from death. Grayson Quinn, the alpha of the pack
ignores the ancient rule when Sydney Carlisle, his fiancée is ravaged by
one of his own kind.
Sydney believes she is a monster, a werewolf. She flees before
Grayson can help her adjust, but Grayson must find her. Sydney's body is
still changing and the were-lust will drive her crazy if not sated. He
has until the full moon to help her tame the wolf inside and convince
her she's his soul mate. If he fails, he loses her forever.
Sydney still craves Grayson's touch, but can her heart forgive him for making her one of the Mac Tíre?
Available at
Wild Rose Press /
All Romance Ebooks
/
Kindle